This picture is currently going around on Twitter and Facebook as being Aston Martin's new ad for pre-owned Aston Martin cars at used.astonmartin.com.
The message: "You know you're not the first, but do you really care?"
(UPDATE: I had the original image of the ad here, but have been forced to remove it after I received this nice email from Aston Martin's lawyers)
(UPDATE 2: Another email, this time from Playboy Netherlands, forcing me to also remove the small (300px high) thumbnail of the original Playboy photo.
I give up…
Of course, it is highly unlikely that this is a real Aston Martin ad. Someone has just doctored this up in Photoshop and posted it online. After which it went viral.
The most important hint that this is fake is the typo in the ad: it says "PRE OWED" instead of "PRE OWNED".
A quick search on Google Images shows that the photo was taken from the January 2012 issue of Playboy Germany, showing dutch Playmate Rosanne Jongenelen.
The message is not original either. The same tagline was used in 2008 by BMW to advertise their Premium Selection. Yes, that ad was real.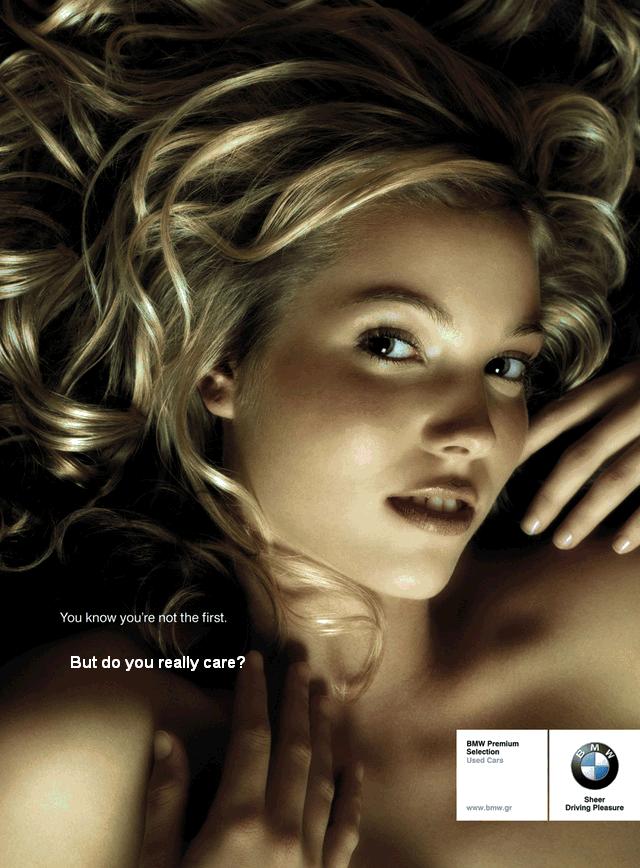 In 2011, a dealership in Ontario also used the message, in two ads to attract male and female audiences to their used car selection.